Reaching Diverse
Members Of Congress
---
CONGRESSIONAL DIVERSITY AND HOW FEROX STRATEGIES CAN HELP
Embrace the Change
The 116th Congress broke records for the number of women, people of color, and LGBTQ members sworn into office. Not only is the new Congress more diverse on the whole, members from diverse background are reaching new heights of influence and ascending to top leadership positions. The 117th Congress will set yet another record for diversity, with both parties fielding candidates of all backgrounds to run for office.
Shifting congressional demographics present a critical opportunity for businesses and non-profits to form alliances and highlight accomplishments before a growing bloc of leaders. As a Latina-founded and Woman Owned Small Business (WOSB) certified firm, Ferox brings unrivaled relationships, expertise, and experience with diversity-focused members of Congress and allies.
We help clients build relationships with the new members from all backgrounds, garner support from members in leadership as well as down dais, and embrace an ever-diversifying Congress.
How will Congress change after the 2020 elections? Consider the following:
Republicans have prioritized increasing female representation: A record number of Republican women have won primaries in the 2020 cycle, while more than half of the candidates on the NRCC's "Young Gun" candidate list are women.
Democrats are betting on women and people of color to gain new House seats: Of the 30 members of the DCCC's Red to Blue program to win GOP-held seats in Congress, 26 are women, and 20 are people of color.
Diversity is also likely to grow in the Senate, with several candidates of color running to replace white incumbents: Rep. Ben Ray Luján (D) in New Mexico, Jaime Harrison (D) in South Carolina, John James (R) in Michigan, Rev. Raphael Warnock (D) in Georgia, Mike Espy (D) in Mississippi, and Mayor Adrian Perkins in Louisiana.
Even divisions between diverse caucuses is breaking down: Incoming Afro-Latino Congressman Ritchie Torres (D-NY-17) could be the first member to join both the Congressional Black Caucus (CBC) and Congressional Hispanic Caucus (CHC). If approved, this precedent would allow other mixed- ethnicity members to follow suit and build new intersectional groups in Congress.
The House of Representatives has created in law, the Office of Diversity and Inclusion, a nonpartisan body dedicated to building staff diversity in the House and Senate Democrats have led the way with implementing the Rooney Rule in staff hiring.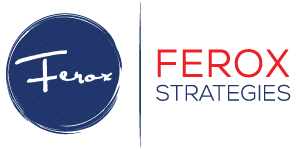 Develop a Strategy Fit for 2020
Ferox flaunts more than 15 years of experience in diversity focused outreach, and we proudly offer our clients reach with diverse legislators and multi-cultural-focused third parties.
Our Principals boast a series of leadership positions with diverse organizations including former Interim President & CEO of the Congressional Hispanic Caucus Institute, founding member and former President of the Hispanic Lobbying Association, member of the Congressional Black Caucus PAC, and Board Member of the Congressional Hispanic Leadership Institute.
In addition, Ferox leadership is part of the 2044 Group, an influential Democratic Senatorial Campaign Committee group that focuses on member and staff diversity in the Senate.
Ferox's roster of satisfied clients demonstrates our reach and value in this field. Our current and recent clients and partnerships include the following:
#MostDiverseCongressEver, a widely-attended event to kick off the 116th Congress hosted by Ferox and diverse lobbying associations. We recruited sponsors from across industries and secured attendance by members of Congress spanning the Tri-Caucus.
UnidosUS, the nation's largest Latino civil rights organization. Our team collaborated with the Congressional Hispanic Caucus and allied non-profits to oppose nutrition aid cuts impacting Latino households.
AIPACS, the Congressional Asian Pacific Islanders Caucus' non-profit arm. Ferox worked with President & CEO Madalene Mielke to host events and emphasize the importance of diversity in politics.
Distilled spirits producer Diageo. Ferox represents Diageo before the Congressional Black Caucus and the Congressional Hispanic Caucus regarding production facilities in the U.S. Virgin Islands.
United States Hispanic Chamber of Commerce, a non-partisan pro-business organization representing more than 200 local Hispanic chambers of commerce. Our team recruited Democratic Tri-Caucus members and Latino Republican members of Congress to participate in the annual Legislative Summit, Hill Day, and Gala.
---