Congratulations Cristina Antelo for being nominated as the Hall of Fame LatinX | Hispanic Top 100 Honorees!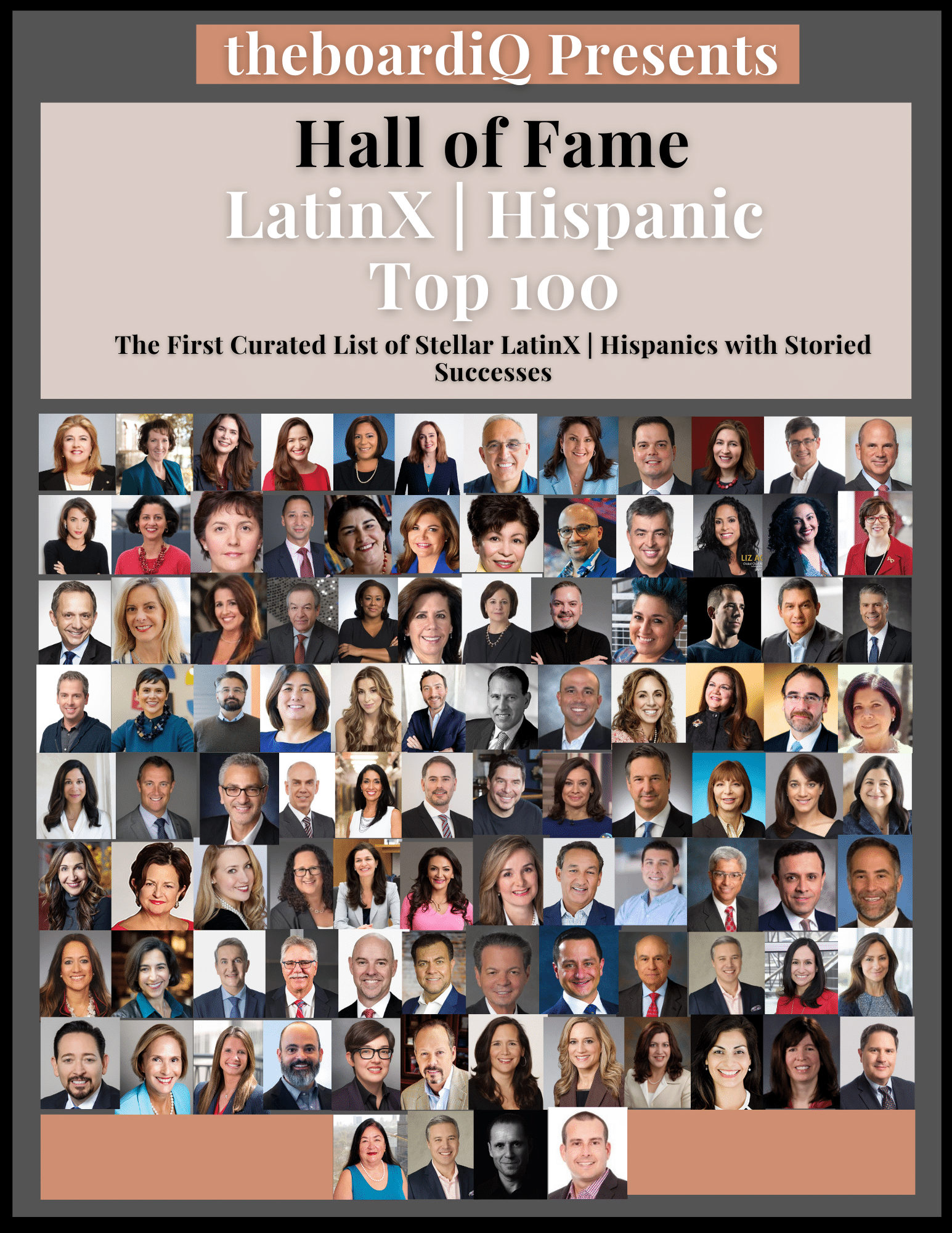 Access the list
This is the first ever curated list of stellar LatinX | Hispanics with Storied Successes. Here's why -
a whopping 56% of the Top 100 Honorees are Female
7% of the Top 100 Honorees are LGBTQ+ (Self Declared)
Additional Inclusion Slates include Veterans | Trans | Country of Origin | Multi-generational | Role | Domain Representation
Though Latino Representation in US Population stands at 18%, here are a few startling statistics:

% Representation on Russell 3000 Public Boards is at 2.2%
Fortune 1000 companies that do not have a Latino on their Board is at 76.8%
571 of 662 California Public Boards (87%) have no Latino Representation.
Criteria for selection
The list was based out of deep research highlighting individuals and executives who exemplified the following credentials:
Stellar track record in running large, medium, small enterprises in Corporate America
Innovation - demonstrated ability in bringing new ideas, technology, products and platforms to market - with business success
Corporate Reputation - Internal and External recognition for impeccable Corporate Reputation
Proven Excellence in their fields of specialization - Industry recognition for being subject matter experts in their fields of specialization